BF purification technology::
The principle of BF purification technology is similar to that of conventional purification technology, but the BF aquarium species can be efficiently screened to remove organic matter, ammonia nitrogen and nitrite in water. At the same time, the specific surface area rich in BF can be used to increase the quantity of bacteria in the aquatic system, which greatly improves the purification capacity of the aquatic system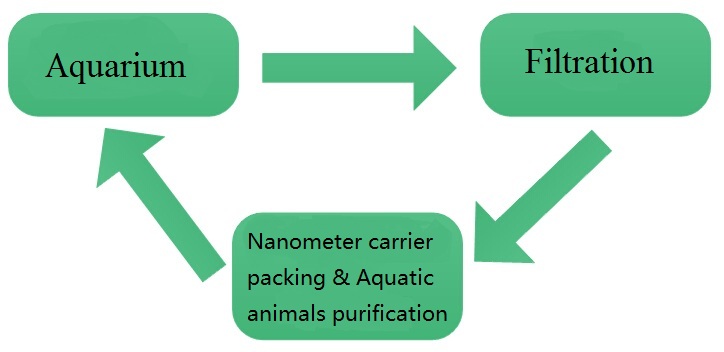 The Characteristics of high efficiency bacteria + filler water treatment method
(1) BZT aquatic species can degrade organic matter in water, making the water body clear and transparent for a long time and maintaining good ornamental value.
(2) ZT aquatic group is a directional screened nitrifying bacteria which can efficiently degrade ammonia-nitrogen nitrite and create a good living environment for ornamental organisms.
(3) The active foam carrier filler has the advantages of high porosity, anti-resistance, good hydrophilicity and high microbial adhesion rate. The specific surface area is ​​3.5×105 m 2 /m 3 which greatly enhances the effect of water treatment.
(4) With strong colonization ability, it can be used for a long time after inoculation.