Bright spot
Through engineering transformation, the original problems were solved and the system was stable and up to standard. Besides, PAC and PAM were also abandoned, saving customers 99000 yuan each year.
Zhangjiakou Chahar Dairy Co., LTD., is ocated in  the Management Area of Northern Chhar, Zhangjiakou, Hebei Province.  The Production materials include: fresh milk, sugar, peanut, walnut and so on. In the process of dairy production, the wastewater such as water of brushing Canisters and washing bottles will be produced. Wastewater mainly contains a large number of soluble organic compounds (sugars, fatty acids, proteins, starch, etc.).
At present, the actual treated water amount is 1000m3/d, and the designed water is subject to the "first-level standard" of the comprehensive sewage discharge standard (gb8978-1996). However, in the process of operation, the sludge yield is excessive and tends to corrupt and stink. The details are as follows:
Due to the large amount of suspended substances in wastewater, CAF air floatation process adopted is a bad measure, which can cause a large amount of mud, poor sludge compression performance, and decay and stink due to the nature of pollutants.
The dosage of CAF is too large, and some flocculating particles are still carried in the water after the air flotation. The water will enter the subsequent biochemical system, leading to a large number of inorganic sludge in the hydrolysis acidizing pond.
The sludge discharge system is not set up in the hydrolysis acidizing tank, which leads to a low proportion of organic components in the sludge. As a result, the treatment efficiency of the hydrolysis acidizing tank is greatly reduced, and a large number of sludge floats up.
The utilization efficiency of the biochemical system is very low.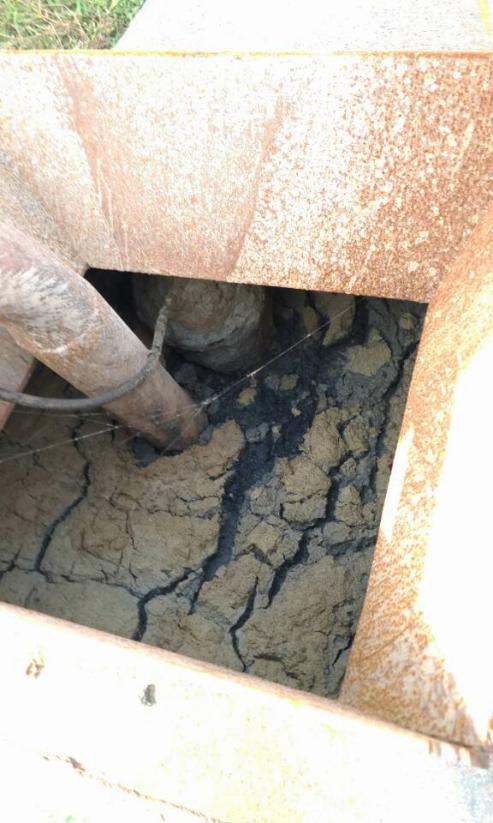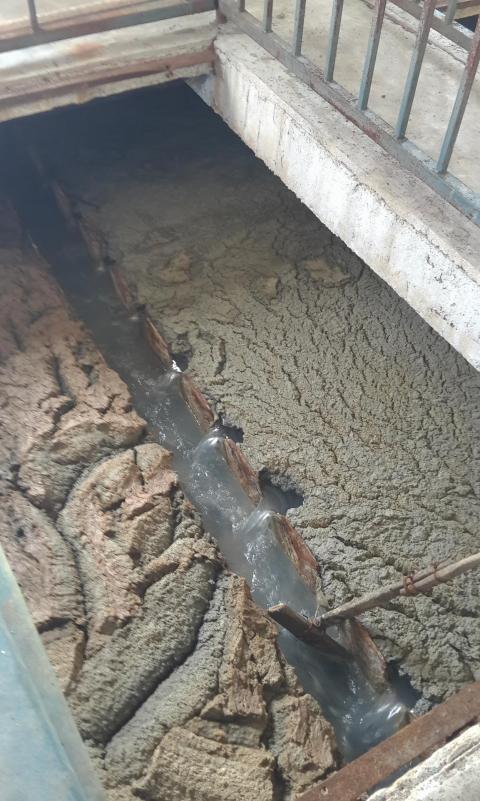 The air floatation pipe is with large mud and difficult to compress. There is a lot of sludge in the hydrolytic acidification pool.
Entrusted by Zhangjiakou Chahar Dairy Industry, Bio-Form inspected the wastewater treatment system and panned to reform the system. The following is the reformed process:

Flow chart of sewage treatment system
Among them, the acid pool is refirmed by adding BIOFORM® nanometer carrier filler. Preliminary pretreatment with microbial synergy effect can effectively reduce the processing load of the follow-up biochemical system. The hydrolysis acidizing pool adopts the unique fixed bed technology of Bio-Form. Species include: the project use Bio-Form® cracking, Bio-Form® hydrolysis acidification bacteria agent, Bio-Form® decontamination, BIOFORM® AD bacteria agent, BIOFORM® DW bacteria agent, and BIOFORM® MAS inoculants. The formal construction of the project is on November 28, 2015. And on December 12, 2015, bacterias were added for debugging. The following is a record  of the effluent COD in January 2016, it is showed  the effluent COD of the system was stable below 100 mg/L: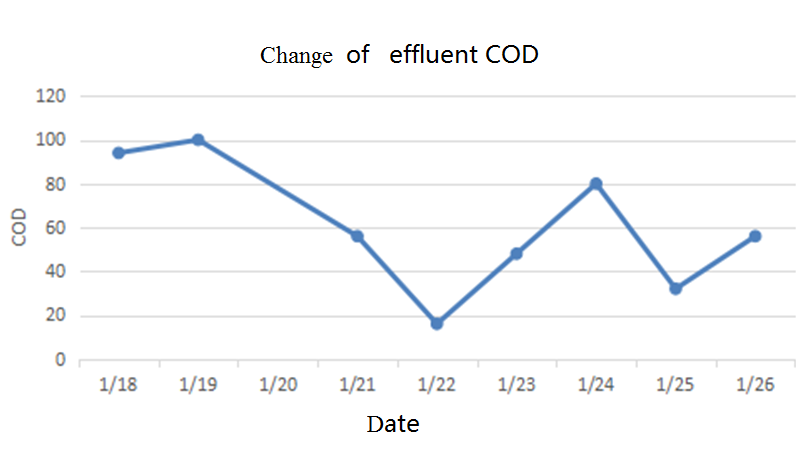 The line chart of change of  effluent COD 
The following table is about the record of water quality of inlet and outlet water of the system, which has reached the first level of sewage comprehensive discharge standard.
Index of water quality of inlet and outlet water
| | | | | | |
| --- | --- | --- | --- | --- | --- |
| | COD | BOD | SS | NH3-N | pH |
| Inlet water quality | 800~1000 | 500~600 | 250 | - | 6~7 |
| Effluent water quality | <100 | <30 | <70 | <15 | <6-9 |
*pH is dimensionless; other units are mg/L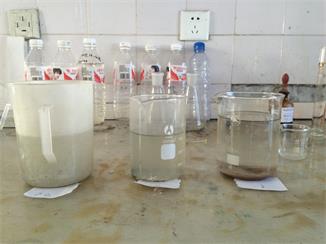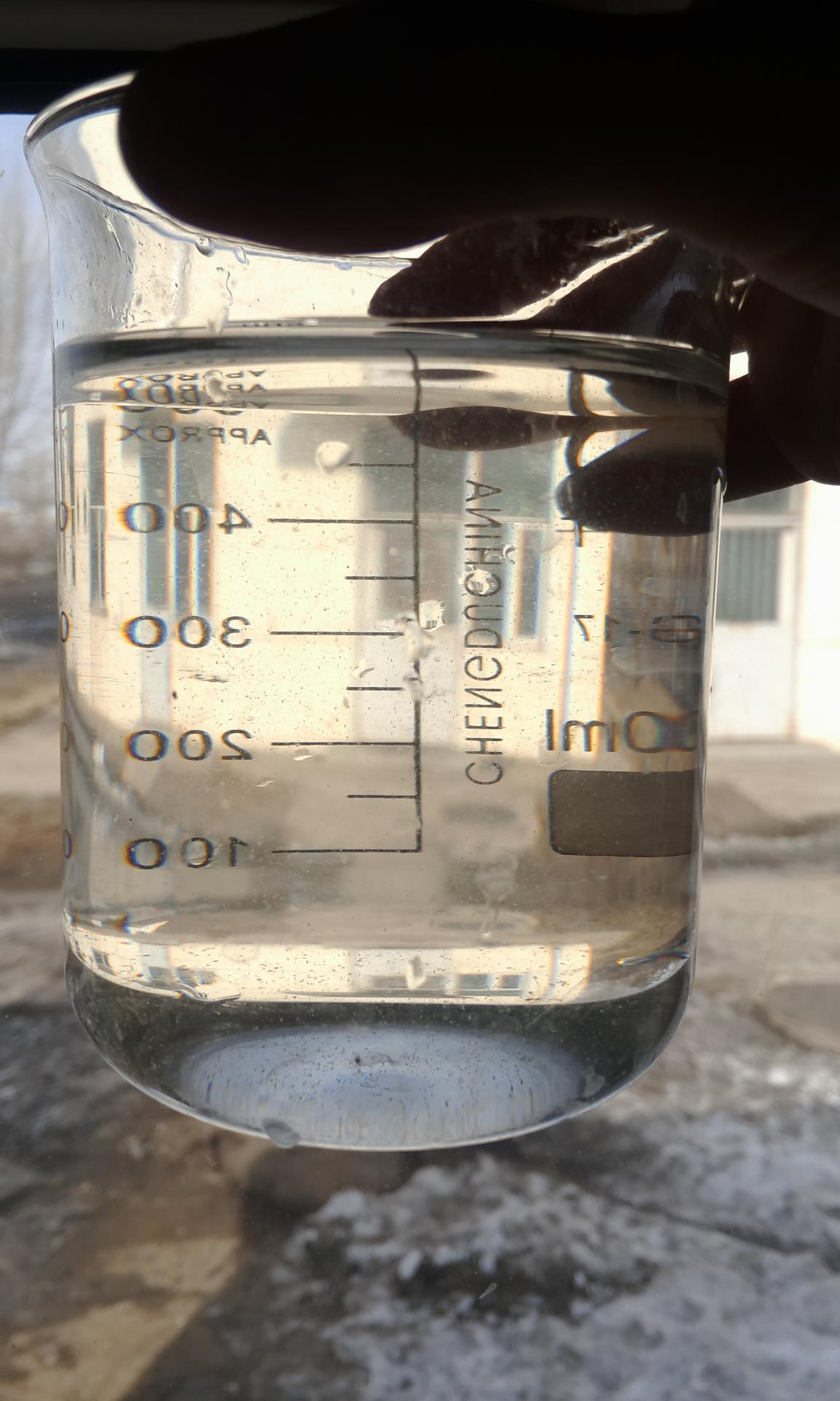 Inlet water——Hydrolytic acidizing tank——Primary aerobic tank Effluent water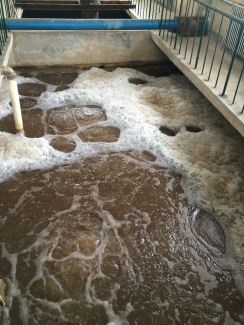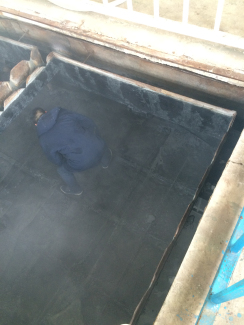 Hydrolytic acidizing tank Fixed bed installation of hydrolysis acidizing tank in primary aerobic tank